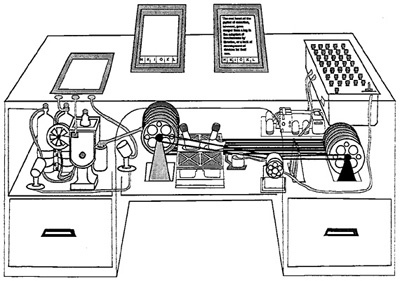 The Memex
, as discussed at Eric Blue's Blog.
for week 2: 2 Sept
Read and view and make notes on these for our seminar discussion on 2 Sep. Want more information on who these people are? Google them.
Before the web
Review, take notes on, consider the artifacts for this week, and add to the artifacts we looked at, with an eye towards cracking them open.
Add to the artifacts: Tweet urls, references or examples using #en4709.
---
---