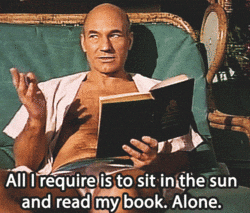 The front page of a 1950's New York Times newspaper as a collective work of art, like Scheherazade's 1001 stories, a symbolic panoply of discontinuity, ambiguity, and diversion.
I find immediately as I work my way into Mcluhan's winding, twisting prose, that I am flipping in between his analysis and the artifact itself, creating a discontinuous flow of information. Read, compare, try to find place on previous page, repeat.
As I read, given my unfamiliarity with the subject matter here, I look for things that are familiar, often underlining in pencil if something strikes me as relevant or familiar. This again creates a break in the flow of my reading experience, only exaggerated by my increased awareness of my thought processes for the sake of this assignment, and breaks to take notes on this page, making my attention treble, between the screen, the page, and the artifact.

Ex. (Reading)...Ah, "this planet is a single city", (still reading the next lines, but not paying attention, still thinking about that quote) I remember talk in that communications class from sophomore year, we talked about Mcluhan and the global village, the medium is the message is a theme here, etc (stops reading and underlines the quote in pencil). Alright, so the form this newspaper takes is a message about culture in and of itself, Mcluhan making particular note of the chaotic kaleidoscope of information. Here being presented in block text with only little dividers, headlines, and pictures to direct the user's attention. (Turns to computer screen and begins typing notes of above thought process.)

The far reaching, global nature of the news creates a new sense of human solidarity...although in our even wider, more integrated global perspective engendered by the internet, one might argue that this offers a kind of overload of this sensibility, and homogenizes, generalizes the sense of the individual, thus making humanity a sort of abstraction, an ideal, rather than a felt concept of thinking..
Makes a note of a possible hypocrisy or blindness we have when viewing the normalized objects of our society. Claiming modern artists Picasso and Joyce share the same artistic style as the front page of a newspaper, the same disjointed maelstrom of noise.
Right around the top of the second column of text on the second page my eyes begin to drift, sliding down to the more salient capital text below. Rather than read the lines above, I check the artifact quickly to see if this is a headline from the paper. Its not, I resign myself to go back and read the information I skimmed.

Perhaps this means I share some of the tendencies with the "incorrigible dunker"...

Unconscious consumerism like watching oneself die and enjoying it.
My first inclination with this piece is to skim through the entire thing, just admiring the print advertisements of the mid twentieth century, a time when marketing was more about giving a lengthy, direct, reasonable address to the reader explaining the benefits of a product or service. In other places there are smaller, equally salient ads, simply for their content. Some gems here: an ex-lax ad aimed at frustrated mothers, the lady's face in the ad for Mifflin Rubbing Alchohol, that prides itself in its nationalism, hair tonic, a full length banner for pencils, garters, iodent's smoke smudge eraser toothpaste, and Robinson's POCKET MEMORY SYSTEM.
The angle at which this author comes at his predictions of the future is at once interesting, and not far off from reality. He starts with a sort of qualification, making sure to paint future scientific studies as part of a nationalistic endeavor, thus worth funding presumably, then quickly moves on to his speculations.

These future technologies are given in the context of scientific research and use, as many technologies of today made their start as (computers, cell phones, etc.).

As I think about this article, already I am struck by how different a reader I am from the intended audience. My removal in time by over seventy years make every one of his speculations a matter not of curiosity of the future, but review of the past. Instead of opening my mind to possibilities, I find myself busy fact-checking authenticity and questioning, narrowing my view of the authority, and thus my interest in this piece.
Also, as I read I find it slightly more difficult to focus on the text, given that it is a large wall of words, only casually broken by subject headings, my eyes being constantly directed to the ad banners, though I am less inclined to their distraction as I perused the "site" visually before trying to register the content on a more minute scale of attention.
Encyclopedia the size of a matchbox...imagine their surprise if I showed them how many novels I could store on the physical memory of my phone, a quarter the size of a matchbox!
I find myself skimming more towards the end of the article, Sir Walter Raleigh in the corner keeps catching my eye, I'm more invested in writing this note than continuing on into that mass of words about punch card computing machines...
As a user of LIFE magazine in the forties, one must have had to gotten used to the convention of full page print ads interrupting the flow of an article as one "scrolls" through the pages. I'm no expert on magazines, but many of those I have seen contemporarily, put advertisements between the articles, as to provide the user with defined spaces of content and marketing.

The designers do provide "links" between portions of the text, directing the user to the next page, and signalling where the text begins again with the title repeated (sort of like a persistent navigation or logo there to help reassure the user that they are in the right place) and the word "continued".

Bush almost had me wanting one of those Memex desks, until I remembered I have a computer screen right in front of me, on my desk!
The notion of hyperlinked texts is speculated here under the guise of building trails of memory between related texts, the assumption being that you would have to create all your own personal links, the kind that might be handy at a dinner party, a global sharing network is not within Bush's grasp yet.
Bush's machines also rely wholly on human input, and humans wading through a maze of material singly, creating little pockets of connected information. While the article promises thinking machines, he doesn't speculate that machines will one day be able to make these trails/associations for us.
The specter of war again haunts the final paragraph, it seems that for those during the second world war, the future was a source of anxiety, as well as curiosity.
La Farge comments on the historically "new" premise of silent reading that allows us to automate our brain's decoding of symbols and enables us to move beyond simply consuming information, but contemplating that information at our leisure, working with that information, finding deeper meaning, implication within that information...the kind of thing I ask my freshmen to do almost everyday...

She continues by adding that the advent of internet reading has created a perceived practice of shallow reading, clicking between innumerable texts, but not contemplating any of it.
La Farge sees this as a cynical view, that although the scope of the medium has changed, she sees potential to further hone the skills we acquired while reading print text.
She cites human tendencies to pause and skim text with the eye while reading, providing chapters, tables of contents, footnotes and glosses as examples of textual linking not far off from today's hyperlinks.
Also cites the use of textual, mulitmedia, story oriented video games that take just as much, if not more cognitive load for their simultaneity and intertextuality that develop deeper, multifaceted thinking. The kind a book would not be able to provide.
It seems, according to La Farge, the solution is to simply change the social expectation for what digital text can be used for. That if heavier reading and cognitive loads were expected to be gained from digital sources, we would be less likely to use it simply as a distraction. But begin to construct new ways of learning.

Ironically, as I read this piece, I found the context in which it was set to be besieged by a large amount of distracting visual media, seemingly unrelated images, advertisement banners for other articles on the Nautilus site, and the persistent navigation constantly reminding me to click on links and search for other information, rather than stick with the content I was currently perusing, directly in opposition to the ideas being presented to me.
The comments at the bottom were not distracting, although they again pull my attention immediately in another direction. Instead of reflecting on material, I'm busy laughing at the irony of Candice asking how she could get a print version of this article.
While reading this article, and both of the above, I read in my office on the third floor of Hagg-Sauer, in the quiet morning hours, with little other noise than the hum of the fan in my laptop and persistent habitual tapping of my fingers on my desk, chair, knees or keyboard.
I find I focus best on information when I have the least amount of external distraction, so there is nothing but silence in between me and the content.