I work as a high school English teacher in Grand Rapids, Minnesota. I work with seniors in the International Baccalaureate program, juniors in American Literature, and I also advise students working on the yearbook. My wife and I have three children, aged 1, 3, and 5, and we are currently working on some major house renovations. Add some soccer coaching to the mix, and we are looking at a fall semester to remember.
Bethel University in St. Paul, MN: B.A. in English Education with 5-12 Communication Arts and Literature License
Valparaiso University in Valparaiso, IN: 15 credits toward an M.A. in English Studies and Communication
Hamline University in St. Paul, MN: 15 credits in Reading Licensure program for license to teach K-12 Reading
Bemidji State University in Bemidji, MN: 6 credits (and counting) toward an M.A. in English
Who would win in a cage match?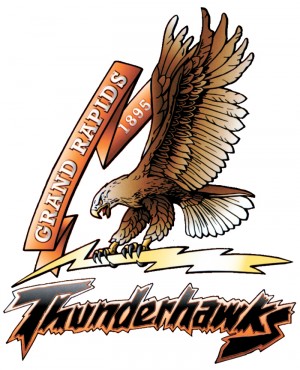 Note: As pictured here, a Thunderhawk is fast enough to catch and redirect lightning bolts in mid-air without suffering injury, while any prospective cage-match Lumberjack would
not
be able to tag team with a blue ox.