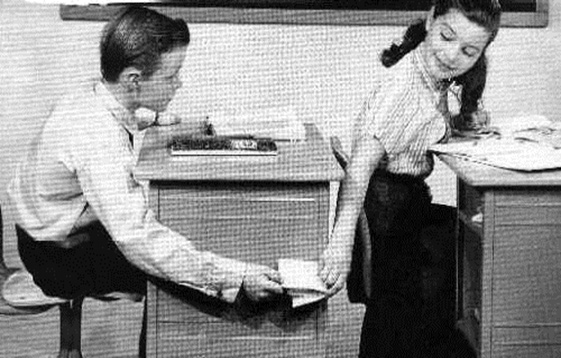 Passing notes in class
Project
A modest but pragmatic, easy-to-hang-onto definition of rhetoric from Stoner and Perkins:

The art and science of creating and analyzing "messages that rely on verbal and nonverbal symbols that more or less intentionally influence social attitudes, values, beliefs, and actions." (6)

Situation
occasion
exigence
the type of discourse: forensic, deliberative, epideictic
forum and genre
cultural and historical context
presuppositions of shared ways of thinking
CourseStatement
|
CourseSyllabus
|
AboutThisWiki
|
Morgan's Wiki
Earlier announcements on the
CourseSyllabus
page
Here are the stories so far. GIFs seem to be The Big Thing you're collecting, so we'll need to do some work with Repetition and how it fashions an argument. It's valuable that you're collecting stuff first and then turning towards annotating each to develop a larger sense of how style is used. Don't limit yourselves to just GIFs. Lots of tweets out there! Not everything has to move.
You can leave notes on stories, by the way. Mouse over an element and a speech-bubble button will appear.
As you become comfortable with Storify, start turing your attention to naming the figures you're seeing in the artifacts and considering how they work to make an argument.
Get started on the
StyleInMicroMessages
project. Watch for additions to this page on Wednesday and Friday.
Deadline - Fri 30 Oct
Set up a Storify account. Have a page created and 20 artifacts selected. Add a link to your Storify page to your wiki name page so we can all get to your work. Start making notes and fashioning the micro-analyses of your selection. On Friday, I will look in and may leave you side notes so you can work on the micro-analyses further for Tuesday.
Storify will automatically save your work periodically, but you will need to click
Publish
to make updates visible to the rest of us.
Deadline - class time, 3 Nov
First pass at stylistics micro-analyses ready to look at and discuss. Bring problems and questions and breakthroughs to class on Tuesday.
I'm developing an example Story to explore how to approach this project. Have a look at
Style in Micro-Messages
. Some of this is still in notes but will develop further over the next week.
AllexusBlanski
|
AmandaBrunsberg
|
AnthonyBurn
|
CraigSorby
|
DustinWaulk
|
JamiePlatt
|
JulieLundblad
|
KaitlynStewart
|
KristenBloomquist
|
PatriciaHarris
|
PeterAnderson
|
PeterCoffin
|
RachelHoheisel
|
RachelScales
|
WandaSynstelien
|
MorganAdmin
|
PastParticipants
The Overwrite warning. If you save a page, then use the back button rather than double-clicking to get back to editing, you might get an Overwrite warning in red. That only means the wiki is confused. Select all the text you're editing, copy it, then Cancel the save. After you save, see if the version is complete. It usually is. But if not, double-click to edit the page, select everything, then paste the version you have on the clipboard into the wiki and save.
Use RecentComments at the top of the page to check on FAQs.
On Deck
---
Useful pages:
FormattingRules
,
WikkaDocumentation
,
OrphanedPages
,
WantedPages
,
TextSearch
.
---
---
This site is running on version
n/a
(see
WikkaReleaseNotes
). Visit the
WikkaWiki.
`'